28/05/2014
X-Men: Days of Future Past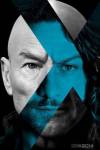 Après un premier volet fort prometteur (X-Men: First Class, 2011), nous attendions la suite avec impatience et n'avons pas été déçu. Auteur d'une première sage décevante (les deux premiers opus, en 2000 et 2003), Bryan Singer, lui-même au reboot après que Matthew Vaughn se soit chargé du premier jet, a rectifié le tir et concocté le meilleur X-Men. Cette nouvelle saga a déjà fait oublier la précédente. Pour faire simple, c'est la première fois que le dosage entre noirceur (très profonde cette fois-ci) et divertissement constitue une réussite totale. L'autre prouesse est d'avoir réussi à combiner intelligemment les différentes temporalités, puisque dans ce deuxième opus, Wolverine est envoyé dans le passé pour altérer le futur, c'est-à-dire empêcher d'une part le docteur Bolivar Trask de mettre sur pied son programme de Sentinelles, ces super-robots effrayants et capables de détecter les gênes mutants, et d'autre part, empêcher Mystique d'assassiner celui-ci, le résultat étant identique quant à l'avenir des mutants et du reste de l'humanité.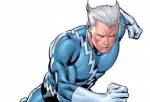 Scènes d'action virtuoses et touches d'humour (sans tomber dans l'excessif) viennent compléter le tout. Quant aux aficionados de l'univers bd, ils seront ravis de retrouver de nouveaux super-héros. Aux classiques Wolverine, Mystique, Magneto, Storm, Iceman et Beast, nous retrouvons Quicksilver, campé par Evan Peters (le psychopate dans la série American Horror Story), Colossus, Blink (personnage modifié), Sunspot, Warpath, Bishop (Omar Sy!), Havok, Toad... Rien que ça et pour du pur bonheur, sans oublier la présence de Peter Dinklage, le complexe Tyrion Lannister de Game of Thrones. Nous attendons donc la suite de ce récit intelligent et ambitieux. X-Men: Apocalypse est prévu pour le printemps 2016. J. N.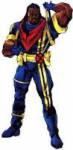 X-Men: Days of Future Past (Bryan Singer, USA, 2015, 132 min). Avec James McAvoy, Hugh Jackman, Jennifer Lawrence, Ian McKellen, Patrick Stewartn Michael Fassbender, Halle Berry, Nicholas Hoult, Ellen Page, Peter Dinklage, Omar Sy, Shawn Ashmore, Evan Peters, Josh Helman, Daniel Cudmore, Adan Canto, Booboo Stewart, Bingbing Fan.
17:00 Publié dans Film | Lien permanent | Commentaires (0) | Tags : x-men:days of future past, marvel, x-men, bryan singer, wolverine, magneto, hugh jackman, james mcavoy, jennifer lawrence, michael fassbender, halle berry, ellen page, peter dinklage, omar sy, shawn ashmore, evan peters, patrick stewart, ian mckellen, chris claremont